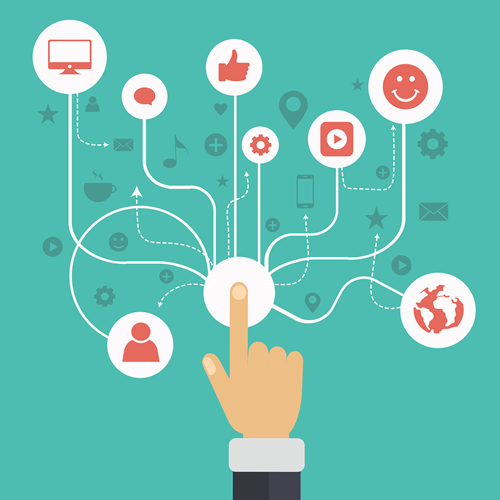 Why digital marketing?
What is digital marketing?
Digital marketing is an umbrella term for all of your online marketing efforts. Businesses leverage digital channels such as Google search, social media, email, and their websites to connect with their current and prospective customers.
In simple terms, digital marketing is the promotion of products or brands via one or more forms of electronic media. Digital marketing is often referred to as online marketing, internet marketing or web marketing.
Digital marketing has been around for quite some time but it hasn't been very well defined. We tend to think that digital marketing encompasses banner advertising, search engine optimization (SEO) and pay per click. Yet, this is too narrow a definition, because digital marketing also includes e-mail, RSS, voice broadcast, fax broadcast, blogging, podcasting, video streams, wireless text messaging, and instant messaging. Yes! digital marketing has a very wide scope.
Why digital marketing?
In digital marketing, a reporting and analytics engine can be layered within a campaign which allows the organization or brand to monitor in real-time how a campaign is performing, such as what is being viewed, how often, how long, as well as other actions such as response rates and purchases made.
The use of digital marketing in the digital era not only allows for brands to market their products and services but also offers online customer support through 24×7 services to make the customer feel supported and valued.
The use of social media in digital marketing interaction allows brands to receive both positive and negative feedback from their customers as well as determine what media platforms work well for them.
Digital marketing provides increased advantage for brands and businesses. It is now common for consumers to post feedback online through social media sources, blogs, and websites about their experience with a product or brand.
Not surprisingly, billions of marketing dollars spent on traditional channels is already starting to shift to digital marketing campaigns and this will continue to increase as the Web matures.
Benefits of digital marketing:
1.       Website Traffic
With digital marketing, you can see the exact number of people who have viewed your website's homepage in real time by using digital analytics software like HubSpot. You can also see how many pages they visited, what device they were using, and where they came from, amongst other digital analytics data.
2.       Content Performance and Lead Generation
You can measure exactly how many people viewed the page where it's hosted, and you can collect the contact details of those who download it by using forms. Not only can you measure how many people are engaging with your content, but you're also generating qualified leads when people download it.
3.       Attribution Modeling
An effective digital marketing strategy combined with the right tools and technologies allows you to trace all of your sales back to a customer's first digital touchpoint with your business. We call this attribution modeling, and it allows you to identify trends in the way people research and buy your product, helping you to make more informed decisions about what parts of your marketing strategy deserve more attention, and what parts of your sales cycle need refining.