Top 10 free Website Creation Tools
Website is very important for business growth for an individual or companies. There are many website creation tools available across the internet, some are free and some are paid. Here we are talking about top 10 free website creation tools across the internet.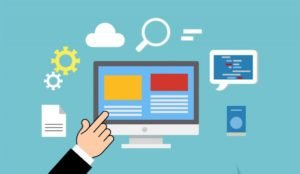 Wix:
Wix is one of great website builder because of its unique and variant features across the internet. It is popular among all the website builders. Wix is available for free as long as you want but if you want to add features like your own domain or e-commerce then you have to spend some extra money on your website.
Weebly:
Weebly is one of the best website builder suitable for small businesses across the internet. It has a free plan with basic features. There are some premium plans available in Weebly. The more the features you want, the more money you have to spend on your websites.
WordPress:
It is also a popular website builder across the internet. It is basically a great creation tool for bloggers who want to start blogging for their use. You want to upgrade more features then there are few plans available on WordPress site.
SITE123:
SITE123 is popular for its great help and supports. If you want best online support for your website so go for SITE123. SITE123 has some advantage like brilliant 24/7 help and support via live chat and disadvantage like free domain name ends with '.me' instead of '.com'.
5. Strikingly:
It is a great tool for making simple, stylish, one-page websites. But this site has some limitations like you only create an only one-page website. The site on the free plan does not include SSL certificate.
6. Jimdo:
Jimdo is the best option for "pre-store' and it has nice aesthetics. Jimdo is a good site if you want to open an online store, but difficult to use drag and drop functionality.
IM Creator:
It has good eye-catching templates if you want to build a free website on IM Creator. It has a good range of basic features, but it has no e-commerce feature. IM Creator makes your website fast i.e the special thing in IM Creator website.
Webnode:
It is a popular site of around 30 million users across the world. If you want to build a free website on Webnode then its a good choice for you. It has no Webnode banner or pop-ups ads just note in the footer.
Mozello:
Mozello is the best choice for you if you want to build a multilingual website. In mozello, you can create an e-commerce website in the basic free plan. No SSL security in the free plan.
Simplesite:
It is one of the oldest platforms around the world. You can easily edit the site from mobile also. It is very easy to use and it has a generous free plan. No SSL security and limited customer support in the free plan.